In the second of this two-part blog focusing on primary-secondary transition, Kirsten Mould – a serving secondary school leader and SENCo on part-time secondment as the EEF content specialist for learning behaviours – explores how the evidence-based recommendations from five EEF guidance reports can be applied by schools to support transition following Covid-19 closures…
My teaching experience includes over 10 years at primary, a further 14 in secondary science, and lead responsibilities for Years 6 – 7 transition, and more latterly as a SENCo
As a result, I have seen effective learning behaviours through many lenses. I have also seen learning behaviours disrupted for a number of reasons. Transition, both within schools and between schools, can be a moment in school life when learning behaviours can become weakened.
Our aim is to be explicit about how teachers can help to build long-term protective factors for better, deeper learning.
Along with the health and safety logistics of fully re-opening, schools are also working through huge educational challenges right now. Three of the top priorities for schools include:
ensuring appropriate pupil assessment and feedback at a time when both in-school and home-learning are happening;
providing high-quality teaching, and putting in place additional provision, for the most disadvantaged and those with SEND (while rapidly having to make sense of multiple guidelines, both statutory and advisory); and
attending to social and emotional learning, behaviour, and self-regulation of learning routines.
Amidst all the day-to-day noise and flux, there is a risk that the focus on evidenced approaches – and the potential of positive learning behaviours to support both learning and wellbeing – can get lost.
The work I am helping to lead at the EEF aims to cohere five linked areas which we think can be mutually self-reinforcing: what we term ​'learning behaviours'.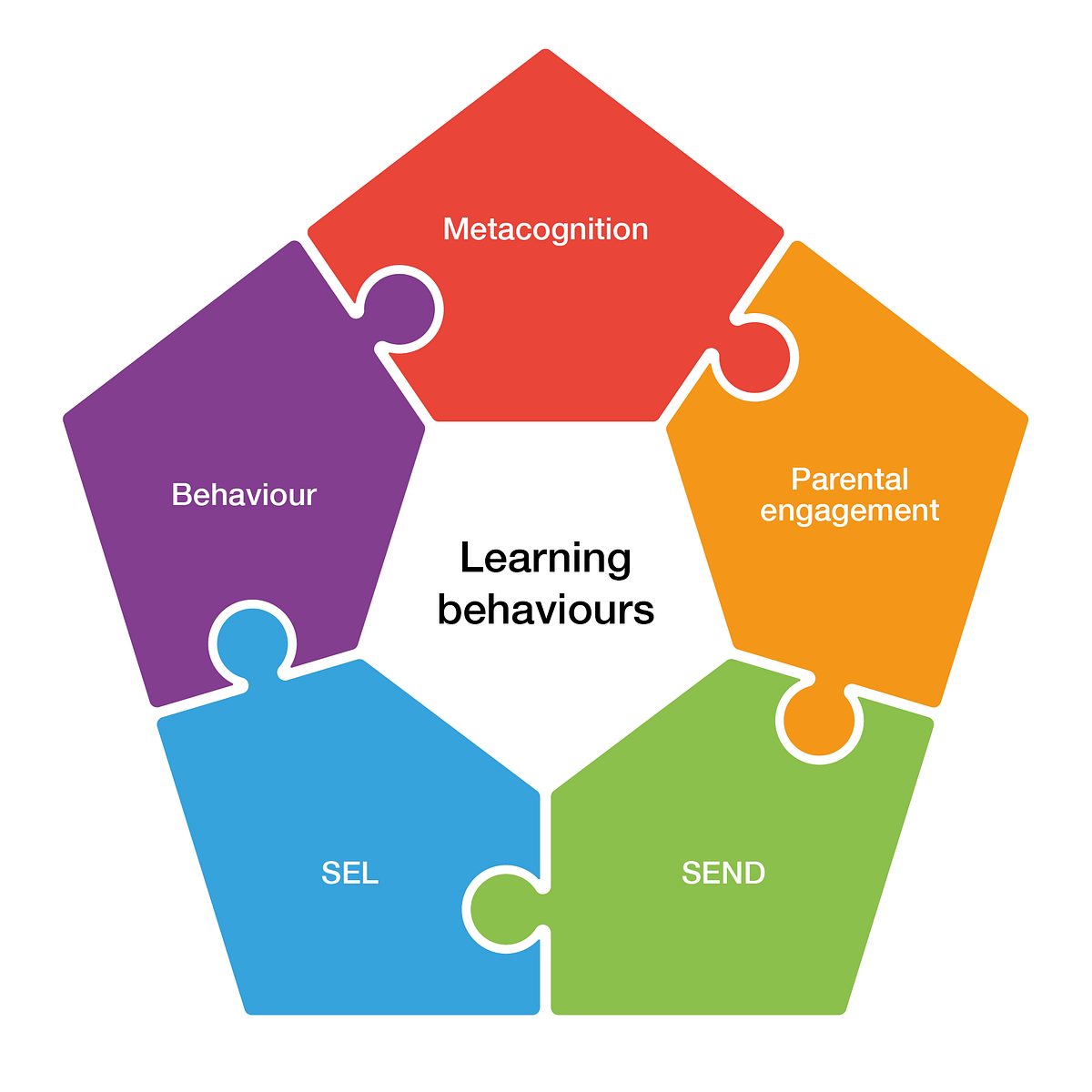 This brings together a rich and diverse evidence base represented in our guidance reports on:
behaviour,
metacognition and self-regulation,
special educational needs and disabilities (SEND),
parental engagement, and
social and emotional learning (SEL).
Each is part of a puzzle which makes best sense when all parts click together. Our aim is to be explicit about how teachers – working with the communities, families and pupils they know so well – can help to build long-term protective factors for better, deeper learning.
Developing these positive learning behaviours is crucial for getting transition right – and never more so given the disruption caused by the Covid-19 pandemic. These five EEF guidance reports each come with a set of clear and actionable recommendations that can be applied to considering what support we can offer Year 6 pupils as they step into our schools as Year 7s for the first time
Here is what we are prioritising for the autumn term in my secondary school:
Behaviour
Consistent routines will have to be taught, explained, practiced, modelled and reinforced – with specific praise when we see them being carried out. These behaviour systems need to be implemented at a whole-school level. (See Recommendation 6, ​

'

Consistency is key', pp.32 – 39)
Through transition conversations, we will know those pupils who need a supportive relationship with an adult in school and we can think ahead about staff deployment and tutor groupings to ensure this happens, sharing transition information with all staff in our schools. (See Recommendation 1, ​

'

Know and understand your pupil and their influences', pp.8 – 15)
Self-regulation
Self-regulated learners can see larger tasks as a series of smaller, more manageable steps. Year 7 pupils will need us to scaffold self-regulation to support them in organising equipment, their time, and remembering routines. (See Recommendations 1 and 2, pp.10 – 15)
Some children might have developed resilience and regulation of their learning behaviours during lock-down – many will need us to make these explicit for our subjects.
Social and emotional learning
We need to be ready to support those who have experienced significant trauma, but also help all with expanding their emotional vocabulary, encouraging self-regulation – including positive self-talk. (See Recommendation 1, ​

'

Teach SEL skills explicitly', pp.10 – 17)
We will need to model the behaviours we want to see, vocalize our decisions and actively engage with parents to encourage these skills at home. (See Recommendation 2, ​

'

Integrate and model skills through everyday teaching', pp.18 – 21)
SEND
We will be working with staff to ensure all Year 7 pupils have access to high-quality teaching, with flexible grouping as required. We won't rush into interventions. (See Recommendation 3, ​

'

Ensure all pupils have access to high-quality teaching', pp.20 – 27)
Our planning for teaching assistant deployment could have a significant impact. There are additional EEF findings on making the best use of teaching assistants which could be of interest here. (See Recommendation 5, ​

'

Work effectively with teaching assistants', pp.34 – 37)
We all need to understand learning needs for all pupils with SEND, starting with us, and promote positive relationships with peers and adults, liaising with the pupil, the parents, the school SENCo and other professionals as appropriate. (See Recommendation 2, ​

'

Build an ongoing, holistic understanding of your pupils and their needs', pp.14 – 19)
Parental engagement
Parental engagement has positive associations with attainment. Parents have had a whole range of challenges to meet during times of changes to school provision, changes in work arrangements, and changes to family contact. We need to provide a welcoming environment on our return – a finding in the guidance report that is so crucial now. (See Recommendation 3, ​

'

Tailor school communications to encourage positive dialogue about learning', pp.19 – 23)
Working with parents to support the self-regulation of their child in terms of organisation, routines, place of work and homework habits are shown to have an impact. (See Recommendation 2, ​

'

Provide practical strategies to support learning at home', pp.13 – 18)
Positive, learning-focused communications are a ​

'

best bet' and many schools will have been trialling text and email nudges during remote learning, monitoring what has an impact. We also need to remember to celebrate successes. (See Recommendation 3, ​

'

Tailor school communications to encourage positive dialogue about learning', pp.19 – 23)
Over the past few weeks – listening to local schools, reading stories in TES, following conversations on Twitter, feedback gained from the EEF's Research Schools Network – I have been in no doubt of the creativity and determination out there for doing the best for all pupils as they transition back to school, or into their new school
The danger might be trying to do too much. Getting it right requires us to prioritise, to do a few things really well. A shared language of positive learning behaviours, and promoting these for each child, will help us ensure all Year 6 pupils will be ready to learn as Year 7s in their new school.
* Click here to read Getting transition right (part 1 of 2) – four practical, evidence-based strategies to support pupils moving from Year 6 to Year 7