EEF Literacy specialist, English Lead, and Assistant Headteacher, Caroline Bilton, explains how families can support the development of their children's communication and reading skills at home.
To support our families to talk to children and young people is to provide them with hugely powerful tools for home learning.
The need for activities which support children's speaking and listening has perhaps never been more important. Communication and language provide the foundations for learning and thinking and underpin the development of literacy skills. The skilful ways in which teachers engage children in high-quality interactions is such a significant factor at the heart of all learning. Teachers certainly make it look easy, but we know it's harder than it looks!
To support our families to talk to children and young people is to provide them with hugely powerful tools for home learning.
Brilliant Book Talk
How can schools offer parents accessible advice to engage in sustained book talk more effectively? This list of top tips may help.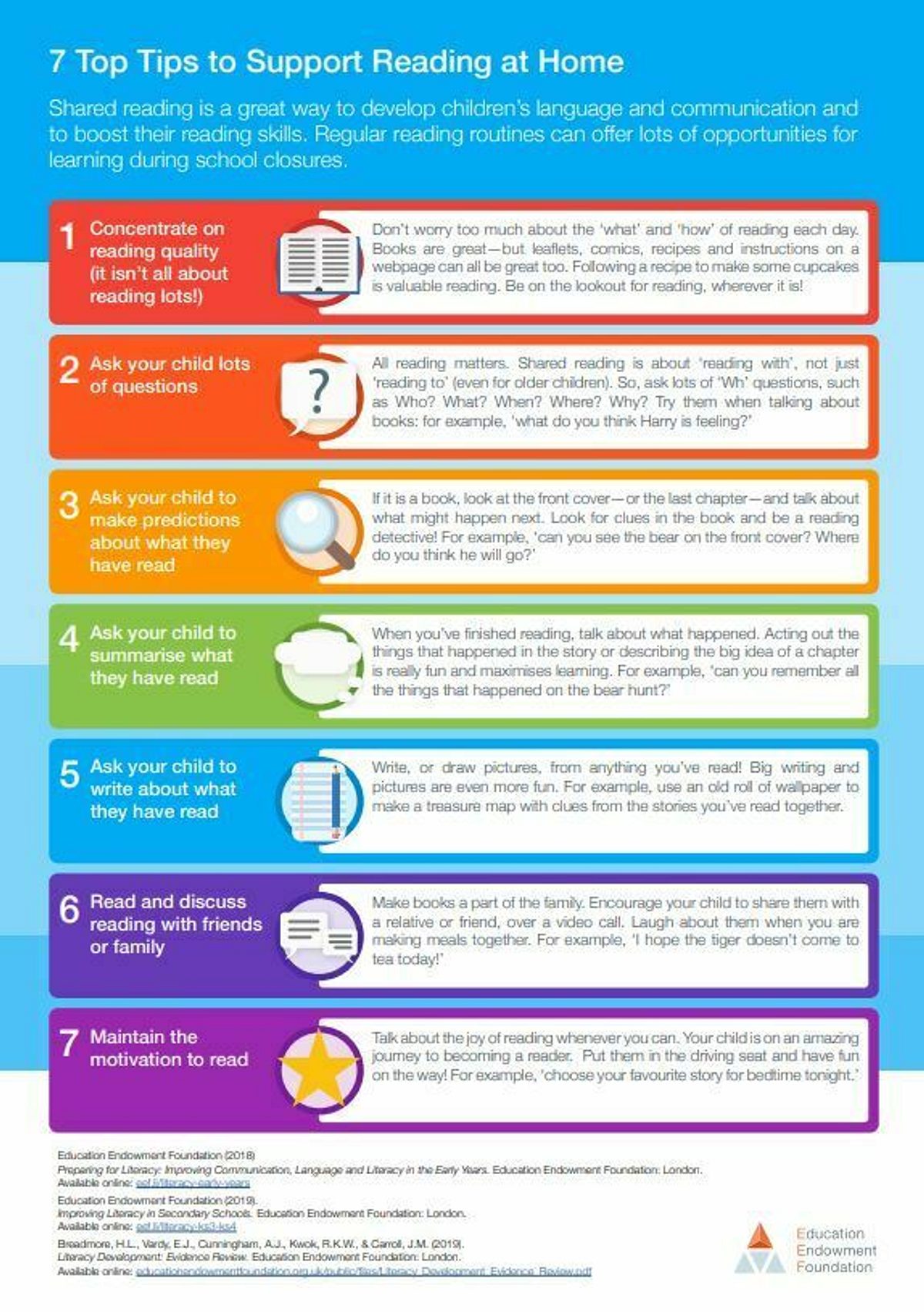 There is lots of advice and activities in these suggestions. It may be best to focus on just one or two of them at time.
TRUST
The EEF guidance report Preparing for Literacy suggests a powerful framework to support sustained shared thinking around all interactions with children, and certainly when sharing a book. Providing parents with a simple recipe for reading together could be the tool which helps them gain greater confidence in home learning.
The features of sustained shared reading can be distilled and shared with parents:
Take turns to make plans and predictions before reading: ​'I wonder if… what do you think?' ​'You think… Oh, I thought…'
Recap to check ideas and understanding as your child is reading: ​'So, you think that…' ​'Did you expect…to happen?' ​'Why do you think that happened?'
Use encouragement and praise to keep children engaged in reading: ​'What brilliant ideas…let's see what happens.' ​'You thought so carefully about… What might happen now?'
Share prior knowledge and past experiences that link to what is being read: ​'Have you learnt about…at school?' ​'Do you remember when we watched…and found out about…'
Tune-in and listen to your child – be curious about their interests: ​'I didn't know you knew so much about…' ​'I love reading stories about…with you.'
Of course, we should aim to share a love of reading too!
This TRUST framework is applicable to anything a child would like to read. It aims to support parents to understand that with the to-and-fro discussion about a book comes a wealth of opportunities for learning.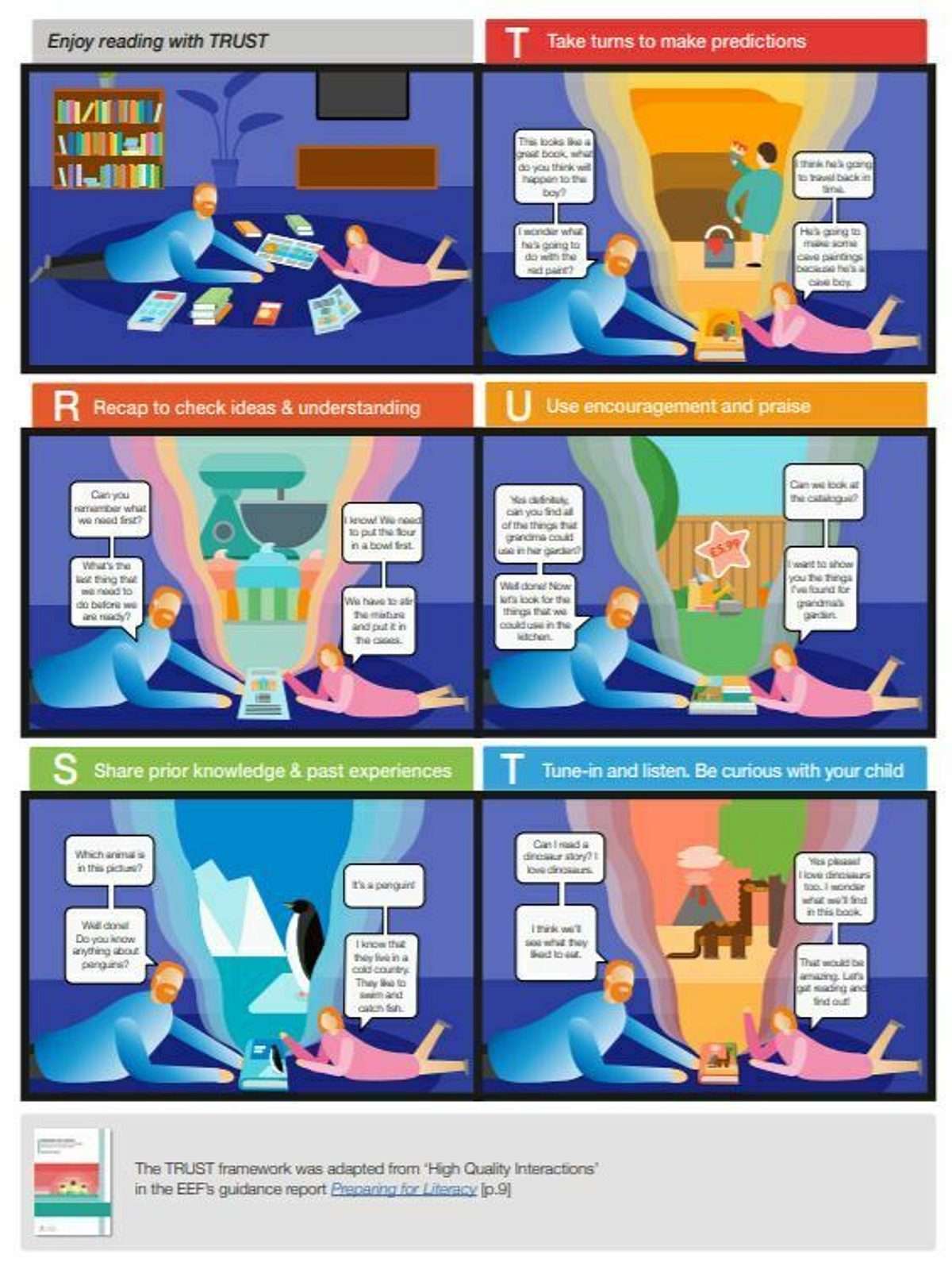 How brilliant to encourage children to return to their favourite stories too. Indeed, in such uncertain times, children may gain comfort from reading a book they enjoyed as a very young child.
We very much hope these ideas from the TRUST framework help families to open the door to lots of healthy discussion, and of course, a love of reading.