It's the end of a long Wednesday afternoon. I've just finished a really inspiring professional development twilight session on improving my use of variation in maths to help learners recognise and understand mathematical structures and the relationships between them.

I make a mental note to review my planning and lesson resources during PPA the following week. However, by the time the next week comes, I have a million other things to do too.

Gradually, the idea of reviewing my teaching to act on the PD I've received slips further and further down my ​'to do' list.

Let's be honest; this is a reality faced by many busy teachers. It is particularly relevant right now. Colleagues continue to juggle uncertainties and complications due to the ongoing pandemic. A key question for many school leaders will be: ​'How can we ensure that our PD activity really results in a long-term change in practice for teachers?'

Recommendation 2 of the EEF's Effective Professional Development guidance report emphasises that any planned professional development activity needs to adopt a balanced approach. It needs to incorporate opportunities to build knowledge, motivate staff, develop teaching techniques, and embed practice. The challenge of embedding practice is key if we are to achieve our goal of sustaining and consolidating change.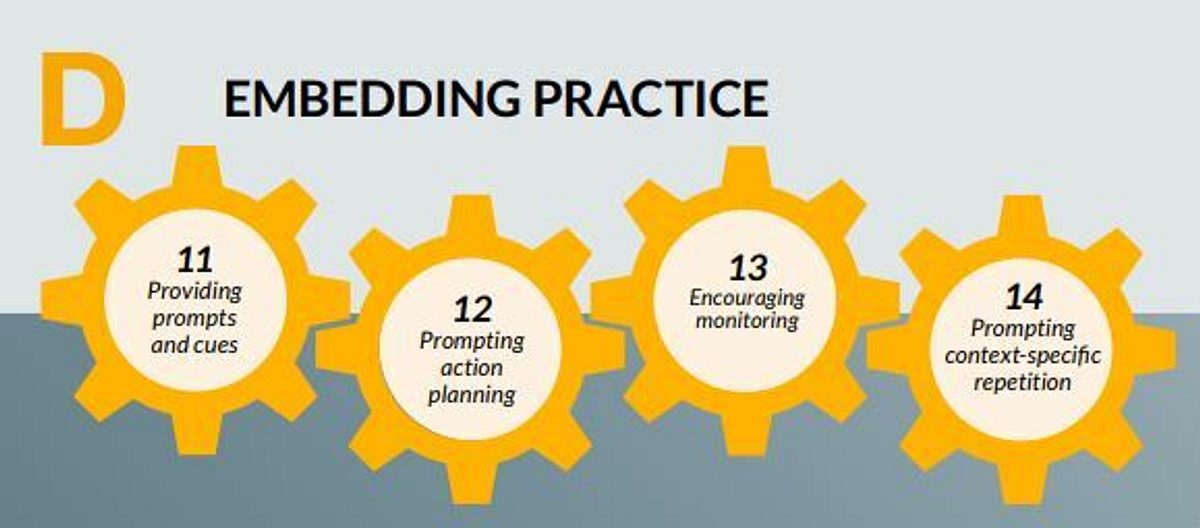 One way we can do this is through encouraging self-monitoring. By incorporating reflective journals into our PD programmes, we can prompt colleagues to record their actions towards a specific goal and reflect on their successes and next steps for development.
Embedding practice with reflective tools
Using a reflective journal helps ensure that the change we are looking to embed remains high on teachers' ​'to do' list. Self-regulation theory suggests that this type of recording and self-monitoring process increases the likelihood that change becomes habitual, helping to integrate this into routine practice.
The next time I plan PD, I'll be introducing and using a reflective journal as just one of the mechanisms I'll need to bring about lasting change. This just might help to ensure that, in these challenging times, we can introduce changes that ​'stick', helping us to improve practice for the benefit of our pupils.