The EEF's SEND in Mainstream guidance report highlights five approaches – a ​'Five-a-day' – that teachers can integrate into their teaching practice to raise attainment for children with additional needs, as well as their classmates.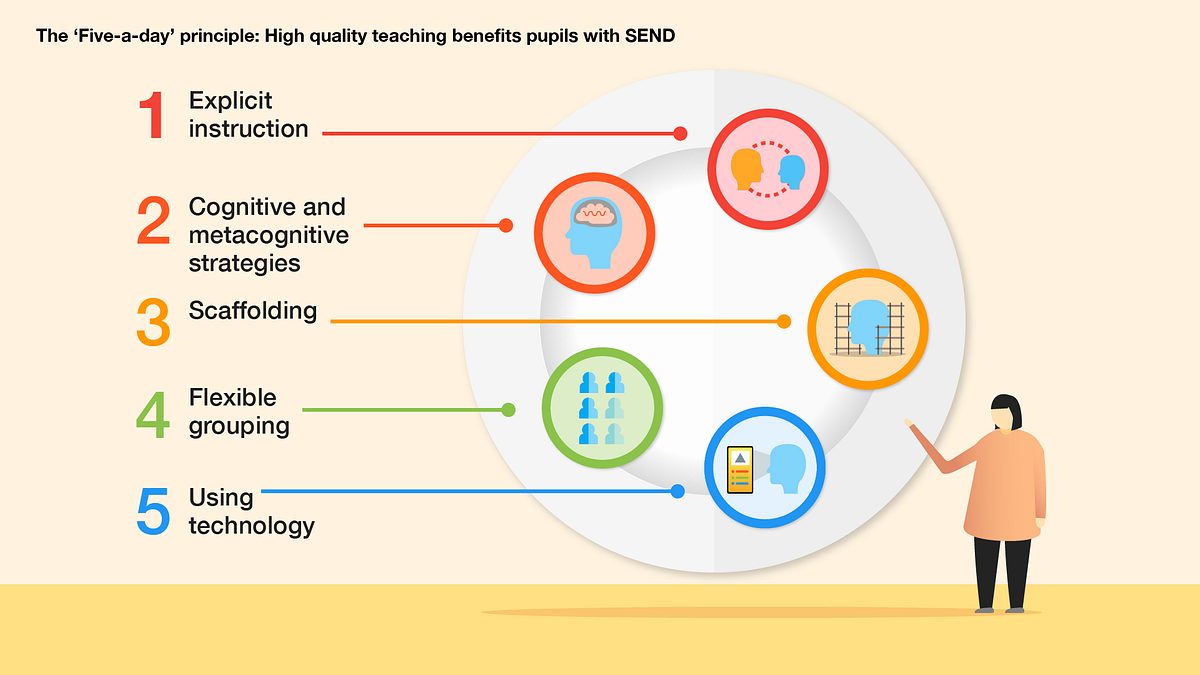 When these approaches are integrated well, learners' needs are met in the most positive, most supportive and least stigmatising manner possible. When these approaches are integrated well, teachers can deliver one lesson to all learners, making small adaptations to ensure inclusion.

We asked Jessica James, Year 4 teacher and Resourced Provision Lead Teacher at Ashfield Junior School, to talk to us about how she uses the ​'Five-a-day' to support students with SEND in her classroom.
Jessica highlights the importance of revisiting prior learning before introducing new information. She talks about the importance of introducing new information in small, manageable chunks, along with using visual scaffolds.
We hope this latest ​'Voices from the Classroom' video supports colleagues to consider how they can use evidence-informed teaching approaches to ensure the progress of all learners, including those with SEND.