An early lightbulb moment for me, as a teacher, was understanding that a resource doesn't make a lesson. You have to plan around what you want pupils to learn, rather than choosing an activity as a starting point and building from there.
We should use resources and materials that carefully sequence content, and craft lessons in which we anticipate common misconceptions. Diagnostic assessment is therefore an integral aspect of any curriculum, because teachers have to find out what pupils understand, and respond to this.
The BEST (Best Evidence Science Teaching) resources include diagnostic questions that support teachers to uncover and address misconceptions. Developed by a team from the University of York, they draw on the best available research on common misunderstandings in Science.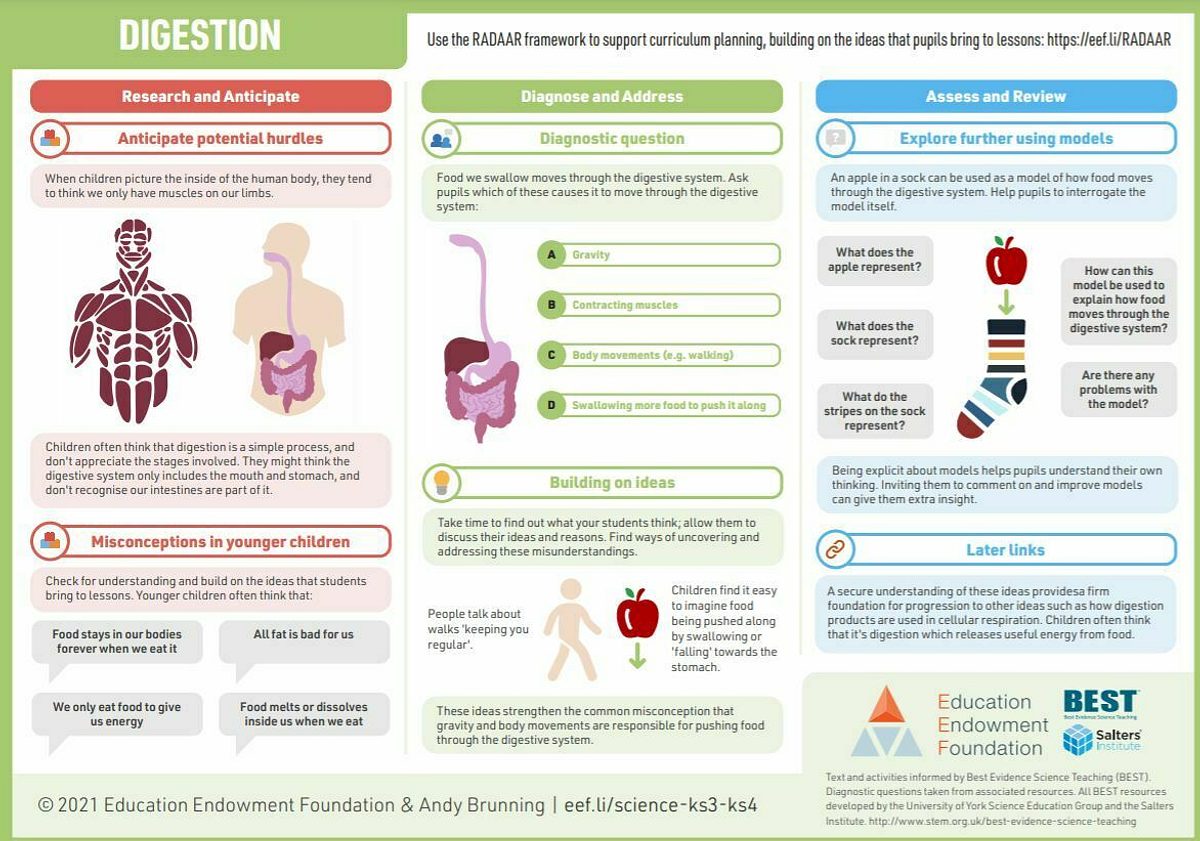 The BEST resources can also support teachers to analyse their own subject knowledge. Secure subject knowledge is important for motivating pupils and teaching effectively, and teachers are likely to hold certain misconceptions themselves, especially when teaching out of specialism.
However good a resource is, it will be most effective when embedded within a coherent curriculum structure. The RADAAR framework supports teachers to design curriculum sequences that anticipate, diagnose and address misconceptions, building on the ideas that pupils bring to lessons, and helping them make links with other topics.
Using the RADAAR framework to implement the BEST resources can help teachers to analyse their own understanding and anticipate pupils' misunderstandings. It can support them construct a curriculum that links previous, current and future knowledge, building a secure and enduring understanding. We have exemplified this in a new set of infographics, with ideas for Digestion, Forces and Acids and Alkalis.