The latest issue of The Economist (31 March 2018) includes a major feature on the work of the EEF, including a profile of Ash Grove Academy, one of our Research Schools.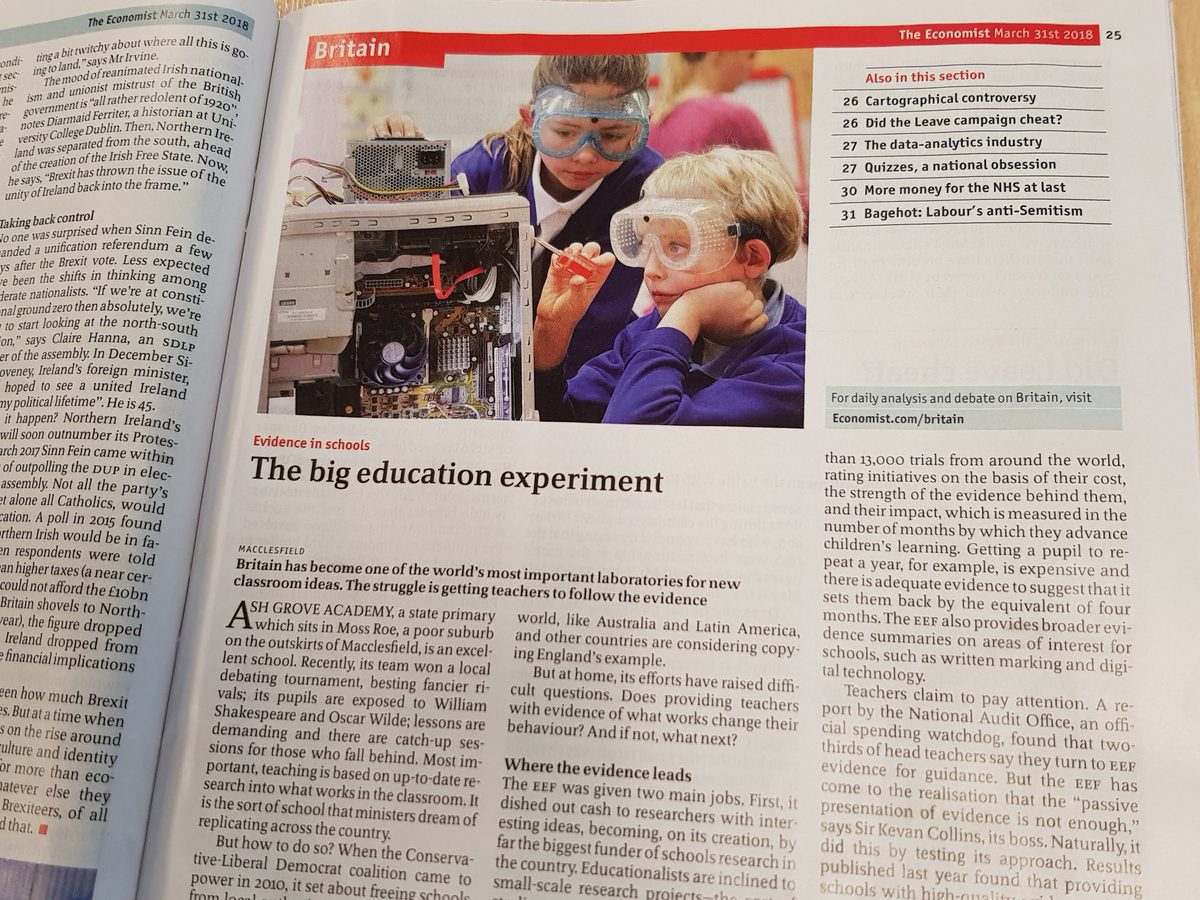 '… in 2011 the government provided a grant of £135m ($218m) to establish the Education Endowment Foundation (EEF), a laboratory for education research which would provide teachers with the information to make smart choices.
'The EEF was given two main jobs. First, it dished out cash to researchers with interesting ideas, becoming, on its creation, by far the biggest funder of schools research in the country.
'Its second job is to disseminate existing research. Its online ​"teaching and learning toolkit" summarises the findings of more than 13,000 trials from around the world, rating initiatives on the basis of their cost, the strength of the evidence behind them, and their impact, which is measured in the number of months by which they advance children's learning. …
'But the EEF has come to the realisation that the ​"passive presentation of evidence is not enough," says Sir Kevan Collins, its boss. … Thus the EEF is increasingly focused on working out how to change behaviour. ​"One thing we know", says Sir Kevan, ​"is that teachers really trust other teachers."
'The most ambitious shift is the recruitment of 23 ​"research schools", of which Ash Grove is one. As a research school, it gets money to help around 150 other local schools, by putting on events to spread the latest research, training teachers and helping them to evaluate the effectiveness of classroom innovations. … The EEF hopes that evidence will be more compelling when it comes from a friendly face.
You can read the article in full here.