As we take a collective deep breath in anticipating the full return to school, we are visualising what our classrooms will feel like in September. There will be excitement and success, but also some struggles for pupils on the return. We know that being resilient in the face of learning struggles is key.
Mark Smith, author of ​'Becoming Buoyant', helpfully described resilience ​'as much about the little things as it is about major problems'. As we plan for calm, safe learning spaces in our schools, we can consider the detail of the little differences we can make in achieving effective learning behaviours within our classrooms.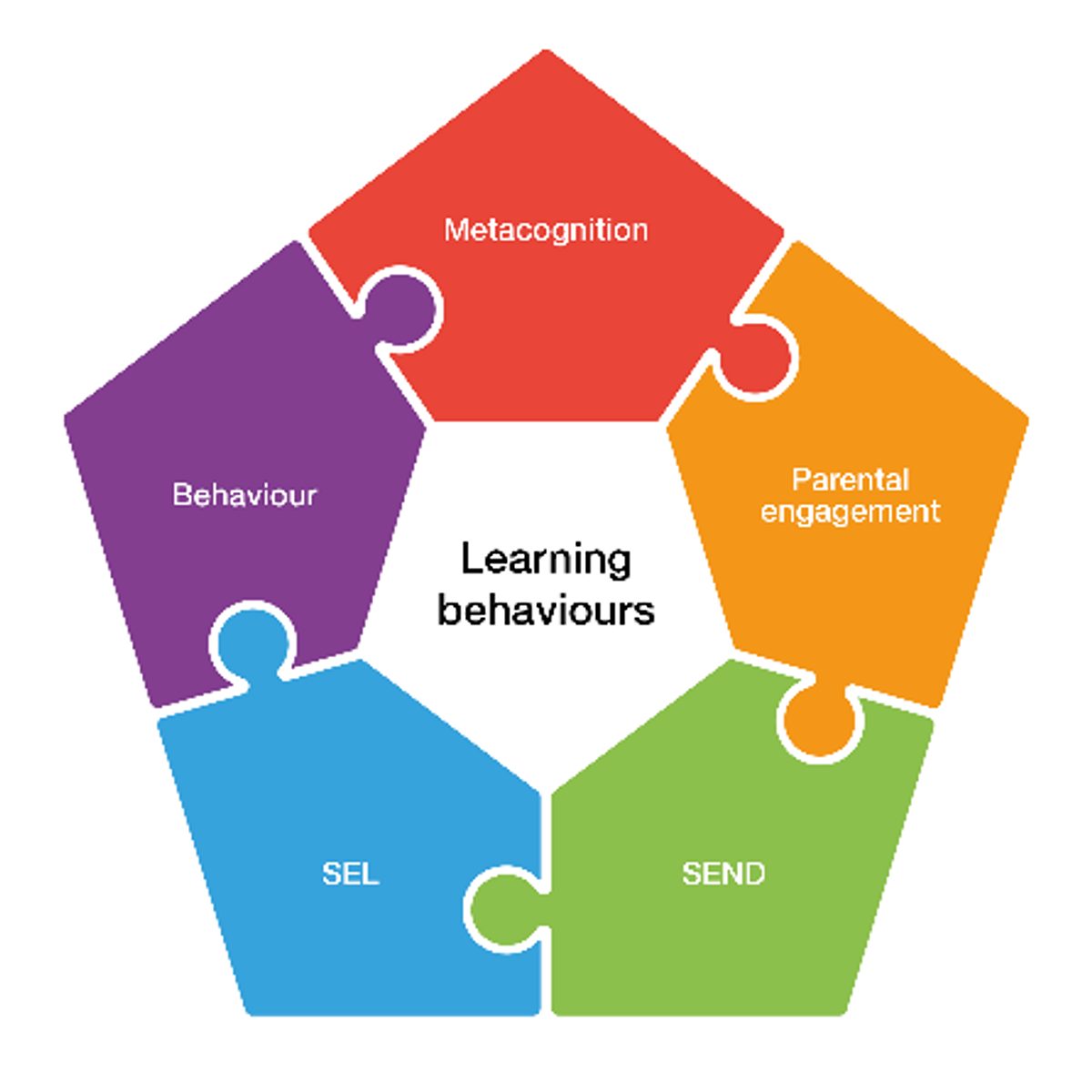 What are effective learning behaviours?
A learning behaviour is any behaviour that supports learning, such as paying attention to the teacher or persevering with a tricky task. It is the countless little things done well that characterises ​'good' behaviour and effective learning.
Too often, behaviour is narrowly conceived as how to manage misbehaviour. The very notion of ​'learning behaviours' reflects the more complex reality of how behaviour manifests itself and what we can do about it
The Education Endowment Foundation has a wealth of guidance that informs and supports the development of learning behaviours, from the following published reports:
Improving Behaviour in Schools
Metacognition and Self-regulation
Special Educational Needs in Mainstream Schools
Improving Social and Emotional Learning in Primary Schools
Working with Parents to Support Children's Learning
They form a crucial interconnecting puzzle of useable evidence. Of course, all school staff play their part in teaching, modelling and reinforcing behavioural consistency and building positive relationships. And all should be supported to engage with the wealth of rich evidence on the topic to build long-term protective factors for deeper learning
Here is a suggested five-a-day that may really count during the autumn term…
1. (Re-)Establishing learning routines
Behavioural habits and routines are key, with high expectations from all staff
Can the pupils remind you of the rules?
How will you greet pupils at the door?
What will they do when they first enter your classroom?
Can you spot pupils doing the right thing and those going above and beyond and praise them?
To find out more, read the EEF guidance report, Improving Behaviour in Schools.
2. Building strong relationships
Good relationships matter and ​'know your pupils' is a key message. There is no short-cut to this. Building a holistic understanding of the needs of each pupil is a strong theme in the EEF's guidance on Special Educational Needs
Can you plan a 2‑minute conversation with key pupils regularly?
What can you do to get to know the names of pupils quickly?
What transition information can you draw upon?
Can you visit school clubs?
To find out more, read the EEF guidance report, Special Educational Needs in Mainstream Schools.
3. Reading for social and emotional learning
Read great books! There are many ways social and emotional learning (SEL) can be meaningfully combined with the academic curriculum, whilst seizing teachable moments. For example, taking the opportunity to talk about a character's actions, along with developing pupils' vocabulary to describe emotions, can be helpful to improve pupil's self-awareness
What reading materials will support such opportunities?
How does your PHSE programme support such interactions?
Where are those ​

'

teachable moments'?
5 reasons why social and emotional learning matters for every child, co-produced by the EEF and the Early Intervention Foundation (EIF) is a helpful resource.
To find out more, read the EEF guidance report, Improving Social and Emotional Learning in Primary Schools.
4. Question, question, question
Making the thinking of experts visible in think-alouds and rich dialogic talk etc. can be supported by good questioning. Regular use of verbal questions, short answer quizzes and multiple-choice questions allow opportunities for low stakes retrieval
What metacognitive questions can you model and scaffold?
How will you ensure every pupil engages in questioning exchanges?
How can you enrich and recast the vocabulary used by our novice pupils?
To find out more, read the EEF guidance report, Metacognition and Self-Regulated Learning.
5. Contact home
Parental engagement is consistently associated with improved outcomes, especially for our most disadvantaged pupils. When planning a phone call, note in a school diary, email or postcard home, focus comments on:
pupil self-regulation, such as establishing a quiet place to work,
organisation of equipment,
reading, along with work routines and habits.
Remember to celebrate successes!
To find out more, read the EEF guidance report, Working with Parents to Support Children's Learning.
Planning these apparently little details into our daily routines mean we will develop strong relationships, while teaching and modelling resilience in our pupils so that they manage the little things well