This is not the start of the year anyone wanted. With schools again closed to most pupils, teachers and senior leaders are again busier than ever keeping schools open to key workers' children and those who are vulnerable while also providing the best possible remote learning for those at home.
It is an unenviable task and they merit our utmost admiration.
An immediate priority must be to bridge the digital divide
However, there is a stark reality that we cannot and should not evade. This latest disruption to pupils' education will hit hardest those from the poorest backgrounds.
Our research assessment, Best evidence on impact of school closures on the attainment gap – published last summer – suggested that the first lockdown was likely to have at least reversed the progress made in closing the disadvantage gap over the past decade.
A further half a term when many children are not learning in school will compound this negative impact. It is essential that we take every step possible, now and in the coming months, to compensate the pupils who will miss out most.
However, if this latest lockdown feels depressingly like Groundhog Day, we do at least have the knowledge that comes from having lived through one already.
Disadvantaged students and the digital divide
We not only have the evidence assembled, but also practical experience of what worked well last time (and what didn't) to draw upon.
This means we know that an immediate priority must be to bridge the digital divide.
While it is welcome that the government is providing more devices to disadvantaged pupils, we need to ensure that every single pupil is able to access the online learning teachers are working hard to provide.
But though laptops and internet data packages are an essential short-term necessity, we know they are not, in themselves, sufficient to prevent gaps from widening.
Home support
Home learning environments vary hugely between families.
A significant number of disadvantaged pupils do not have access to suitable workspaces (especially where there's more than one child) or to physical books, or even basic equipment like paper and pens.
In such circumstances, schools are having to work hard to support struggling families in establishing new routines and to relay realistic expectations of what learning their children should aim to do each day.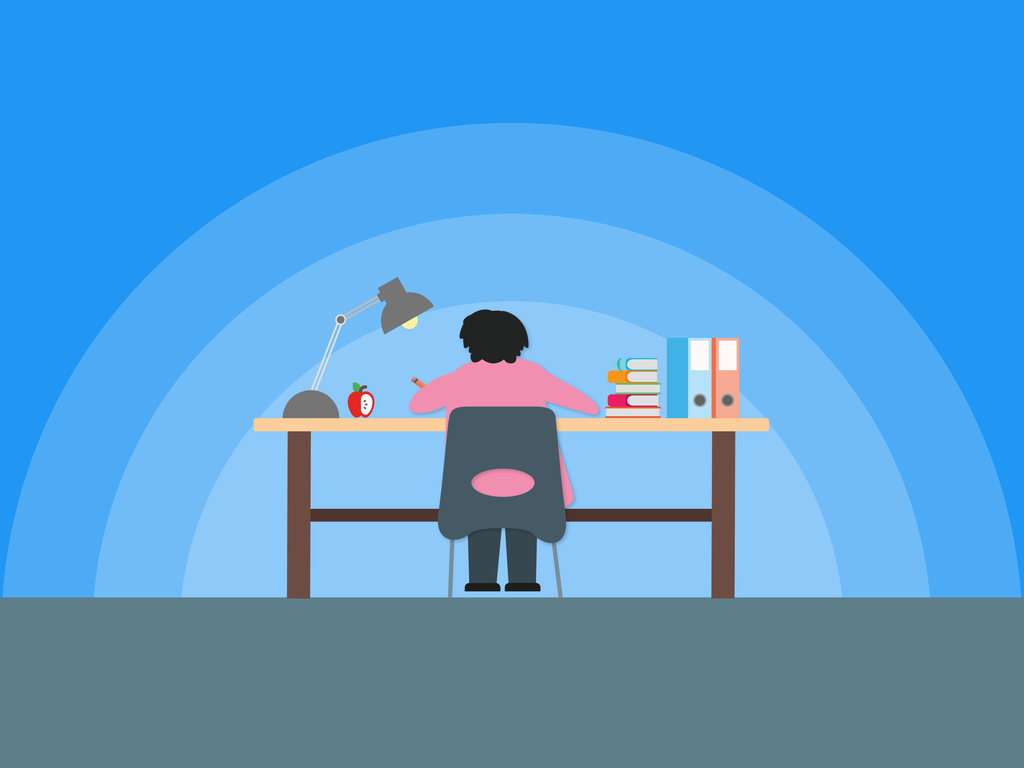 Best evidence on supporting students to learn remotely
Rapid evidence assessment examining the existing research to support the remote learning of pupils
Read more aboutBest evidence on supporting students to learn remotely
Even with access to resources, a laptop and good Internet bandwidth, home-learning still differs in one obvious but fundamental regard – there is no qualified teacher on hand to guide pupils.
This means that teachers have to consider and plan ahead for lots of aspects of successful teaching that would normally happen in real time, such as providing clear step-by-step task instructions, as well as effective and timely feedback.
Pedagogy is more important than the teaching format
Indeed, as our report on the best evidence on remote learning highlights, it is the quality of teaching that is crucial and much more important than how lessons are delivered.
Pedagogy trumps format.
This should be welcome news to teachers and something that guides everything they do.
Whether teaching happens live online or through recorded video lessons, or a mix of both, what matters is that the key elements of effective teaching are present, with explanations building clearly on what pupils' have already learned and how their understanding will be assessed.
This also means connectedness to the classroom remains crucial for pupil engagement and motivation, too, while our review found evidence that strategies to support peer interaction – such as peer marking and feedback, as well as opportunities for live discussions – are also important.
Parental engagement
Parents will have also learned a thing or two from previous school closures.
But it is still essential that they have advice about their role, tailored to different age groups – a finding from our parental engagement guidance report that applies both in normal as well as these extraordinary times.
For instance, promoting shared activities, such as playing with letters and numbers, for younger children.
For parents with older children, the focus should be about encouraging them to create regular routines and study habits.
Crucially, all parents can also help to support reading at home. It may be that a single book, or a shared story, offers the vital connection to learning, and one another, that pupils need at this tricky time.
Sharing resources, active collaboration
There is at least a lot more support available to schools this time: not only the EEF's Covid-19 support resources, but also Oak National Academy's online lessons and dedicated BBC programming.
In addition, the National Tutoring Programme, which makes high-quality tutoring available to schools to help disadvantaged pupils, will continue with online at-home tuition provision, and support for vulnerable pupils attending school.
And that support will need to be sustained in the months – and years – ahead.
Because, given so little time to navigate the latest lockdown, many schools will find themselves once again in survival mode, with no spare capacity to plan any future improvements in the face of increased pupil need.
Of course, teachers and school leaders are resourceful and resilient – and collaborative. We see schools like Greenshaw High School, in Sutton, part of the EEF's national Research Schools Network, recording and sharing their programme of daily tutor reading.
At times like this we need hope, so here is mine – that this latest crisis will spur all of us on in a renewed endeavour to support disadvantaged pupils and truly set about tackling educational inequality in this country.