Now that we have reached the end of the school year, here's a look back at the key resources we have produced since September 2021. We very much hope that you have found them helpful.
1. Update to the Teaching and Learning Toolkit
In September 2021, we launched our updated Teaching and Learning Toolkit.

This version features new sections on implementation and disadvantage, and explores the nuance behind average impact measures.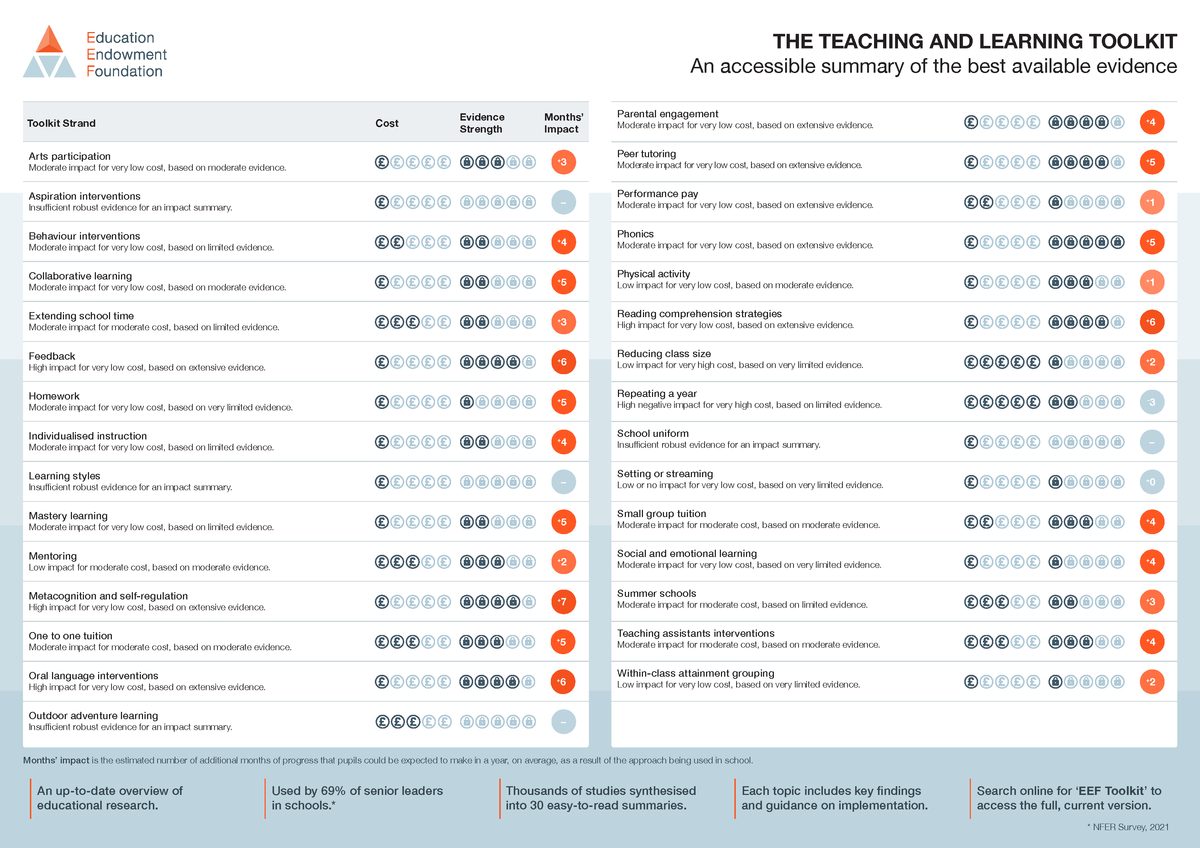 2. Effective Professional Development
Our latest new guidance report — published in October— reviews the best available research to offer three recommendations to help school leaders ensure that their approach to professional development aligns with the evidence base.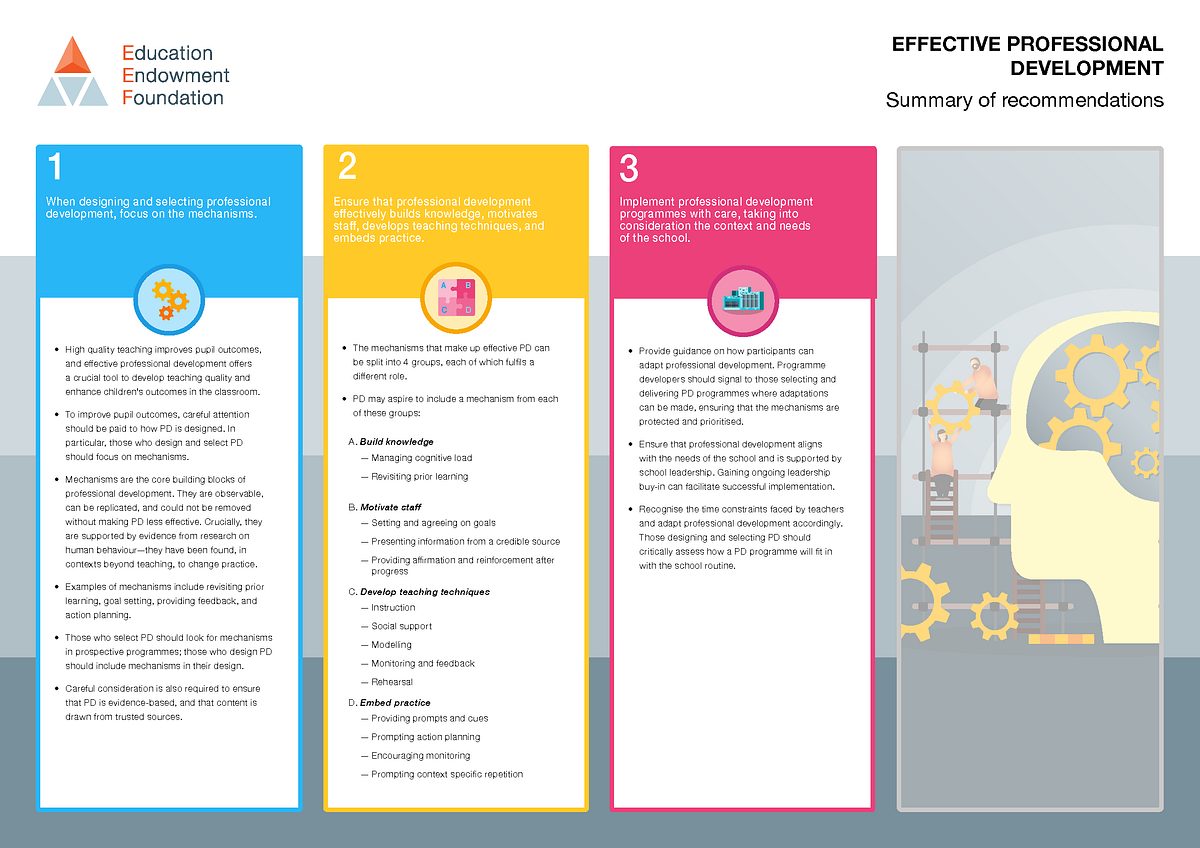 3. Update to our Improving Literacy in Key Stage 2 guidance report
This latest iteration of our Key Stage 2 literacy guidance report, published in November 2021, is complete with brand new models to support teachers to navigate the complexity of supporting reading development. It also includes an array of practical strategies that can be used in the classroom to improve pupils' reading fluency.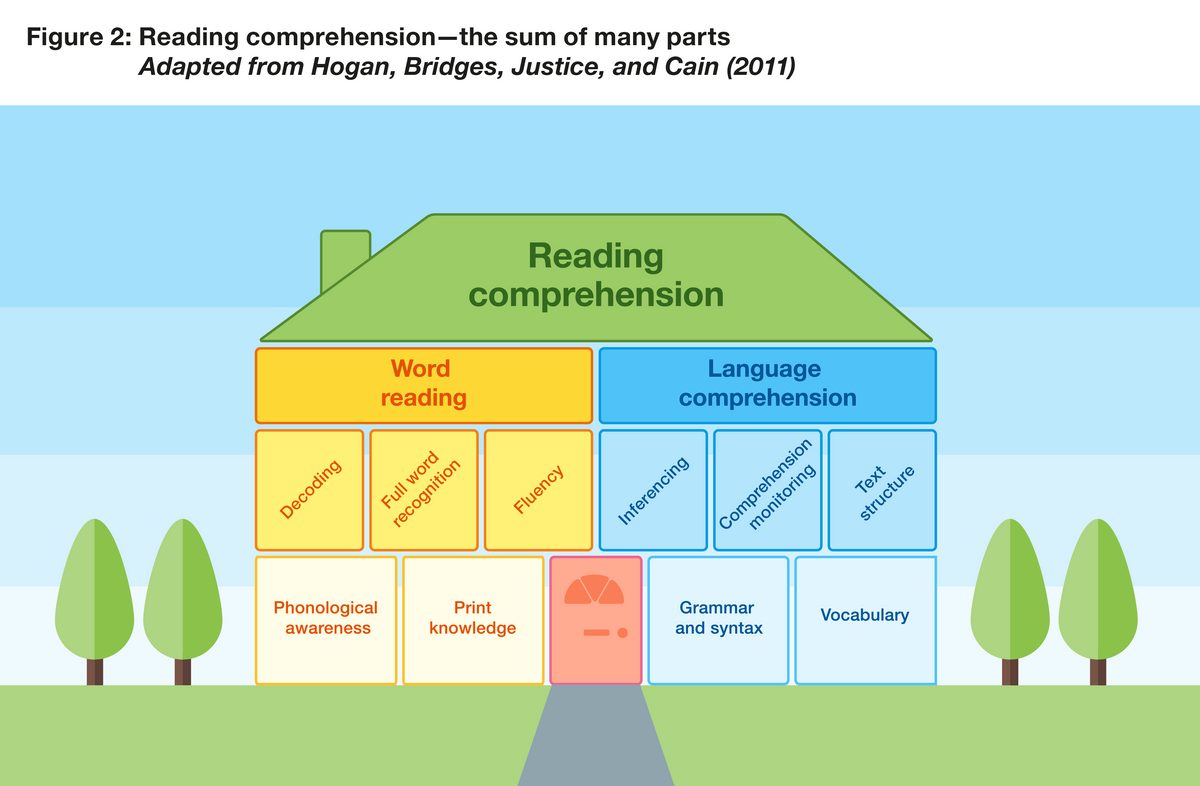 4. Improving attendance: A review of the evidence
In March, we published new research that looked at findings from 72 studies to find out what we know about how to improve pupil attendance.

The research shows that sending personalised letters or texts to parents can help improve attendance, but wider evidence on how to reduce absenteeism is weak.

5. The Impact of Covid on Learning: A summary of the evidence
Our latest evidence review on the impact of Covid-19 on pupil learning summarises existing research to bring together findings from a broad range of robust studies and create a clearer understanding of how partial school closures have affected children nationally.

6. Moving forwards, making a difference
We also published a new planning guide, which offers practical insights to help school leaders plan for the ongoing recovery of all pupils, particularly those from disadvantaged backgrounds.

The guide is designed to support teachers and school leaders in identifying and addressing the key areas for development in their setting, signposting evidence-informed resources on a variety of areas of teaching practice.